Insulation Oil Cleaner , model TK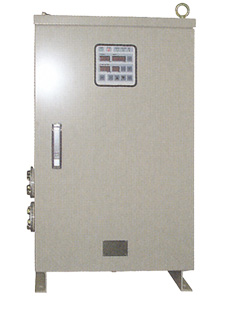 Cleaning unit for the insulation / cooling oil in transformers at power generating and transmission facilities.
The insulation cooling oil in transformers gets deteriorated by the contaminant such as carbon / metallic particle which is mostly the result of arcs generated by the switch over. The cleaner unit primarily, consists of a pump and a filter to trap these residues and restore the oil back to its virgin quality.
Filtration capability
0.03 µm
Filtration capacity
Carbon 400 g
Moisture 200 ml
Filter flow rate
10 l / min
Size
525 L × 588 W × 877 H