Type BP Vertical Boiler Circulation Pump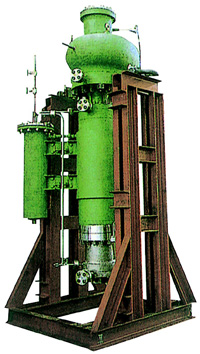 Zero leakage and maintenance free hot water circulation canned motor pumps. Design features vertical mounting orientation with pump above motor for self venting design. The BP design is the best available technology to upgrade and replace wet stator type boiler circulation pumps used in electric generating stations. Users can expect increased motor life. All BP pumps can be manufactured and documented to exacting specifications of the electric utility or authority.
Manufacturing and design specs upon request.
Please do not hesitate to contact us regarding the pump selection.