Message from the President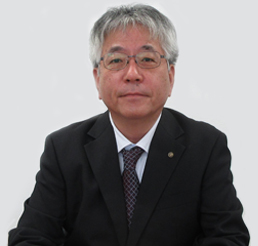 Since our company's establishment in 1939, we have continued to grow as a research and development company specializing in the development of electric vehicles and the manufacture and sale of railroad signals. In 1960, after many years of refining these technologies, we eventually succeeded in developing the innovative Teikoku canned motor pump, which is renowned for eliminating any leakage of hazardous liquids. This pump design contributes significantly to a healthier environment and has earned praise for being friendly to both people and the environment. Our products are widely used in a variety of industrial applications including petrochemical plants, nuclear power plants, electrical substations, and the fine chemical, pharmaceutical, and food industries. Notably, our dedicated pumps for rolling stock are now used in 100 percent of JR Shinkansen bullet trains.
As industrial globalization continues to make great strides, we are actively pursuing a worldwide strategy as the leading manufacturer of canned motor pumps. For example, we established Dalian Teikoku Canned Motor Pump Co., Ltd. in Dalian, China as a local subsidiary to produce and sell our canned motor pumps. We also purchased Chempump Div., the company in the U.S.A. that invented canned motor pumps. We plan to improve our production and service systems in the U.S.A. and are promoting expansion and reinforcement of our international business by establishing bases in the U.S.A., China, Taiwan, Singapore, Germany, South Korea and India.
We are proud of our advanced world-leading technologies, which are underpinned by the expertise we have cultivated over the years. We also enjoy a great deal of support from various stakeholders that include our customers, shareholders, business partners, employees, and local communities. Continually anticipating the arrival of the new era, we eagerly face new challenges in the pursuit of harmony between people, technology, and the environment.
Yoshihiro Koroyasu
President & CEO
TEIKOKU ELECTRIC MFG. CO., LTD.